---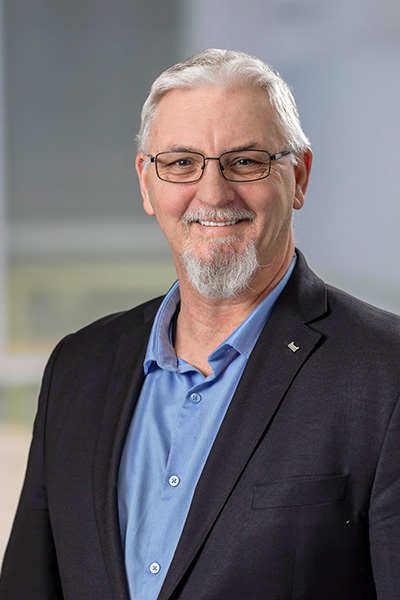 Andrew Kidd
---
Session Synopsis: Preventing stair collapses - Using the Risk Management Basics Approach
In recent years WorkSafeBC has responded to multiple incidents where temporary, or permanent stairs have collapsed during the construction process, injuring, sometimes severely, workers who were using them for access. Employers have the obligation to ensure that temporary or permanent structures at a workplace can withstand the loads likely to be placed on them.
At WorkSafeBC, the risk-based, back-to-basics approach, or Risk management Basics (RMB), is a foundational element of many of our High-Risk Strategies and Industry Initiatives.
WorkSafeBC is focused on engaging employers and ensuring that they effectively control risks at the workplace using a Risk Management Basics (RMB) approach. This session will, using the risk of stair collapse, show how RMB is critical in effectively controlling risks at their workplaces.
Employers can take the following steps to ensure risks at their workplace are effectively controlled:
Identify and assess risks specific to their workplace.
Implement controls to manage these risks, which are appropriate, effective, and compliant.
Effectively communicate these controls to workers and others in the workplace.
Monitor on an ongoing basis to ensure these controls remain adequate and effective.
Ensure meaningful worker participation as required by the size of their workplace.
---
Biography
Prior to joining WorkSafeBC Andrew worked in residential and commercial construction as a Journeyman Carpenter, Site Superintendent and Construction Manager. In 2007 he started his career in WorkSafeBC as an Occupational Safety Officer working on the Residential Construction Team based out of North Vancouver. In 2012 he transferred to the Abbotsford Regional Office where his focus was widened to both Construction and General Industry. He served as Acting Senior Regional Officer in Abbotsford, Surrey and for the Agriculture Team before accepting a position as Manager, Prevention Field Services - Construction East based out of Port Moody. Andrew recently served two years as Senior Manager, Prevention Quality as part of the Prevention Practices and Quality Department of WorkSafeBC. In March 2020 he returned to field services and currently manages Construction Zone 1 based out of Port Moody.