Join us for the 2021 Virtual
BC Construction Health & Safety Conference
Thursday, October 14, 2021 · Virtual Conference
VIEW SCHEDULE
---
LEARN ABOUT...
LEARN ABOUT
Construction is an ever-changing industry with a variety of challenges in the future. We have lined up some amazing speakers to present on several stimulating topics, including:
Cyber security and the risks and the challenges it presents for organizations as we move to a more digital world.
Leadership, motivation and making an impact on others.
Technology's impact on the construction industry, and how COVID has driven technological change.
Hope in the post COVID world and beyond.
How technological advancement makes safety simpler and makes construction safer.
---
CONFERENCE COST
CONFERENCE COST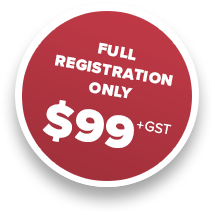 The cost for this virtual conference is $99 + GST

Conference Speakers

Want to grow professionally? Need to get inspired, motivated? Want valuable takeaways relevant to your workplace?
Learn from a range of innovative professional speakers, and network with safety peers, industry organizations, and safety experts alike.


Back to Top