---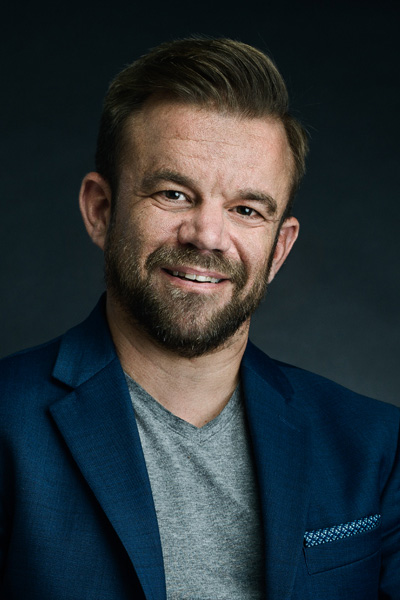 Mark Black
---
Session Synopsis: The Resilience RoadMap
If your people are struggling to cope with the fast page of change, the Resilience RoadMap provides the strategic framework to develop the resilience your people need to thrive. This 5-step process will help your people to:
Effectively cope with challenge and change
Increase productivity
---
Biography
Who is Mark Black?
In 2005, becomes the only man in history to complete a marathon with someone else's heart and lungs.
Worked with more than 150,000 people and spoken to more than 500 audiences
Written and contributed to several books including: Live Life from the Heart and Chicken Soup for the Canadian Soul
Clients include: Mercedes-Benz, Exxon Mobil, Amway, Sun Life, professional associations and all levels of government
The Highlights
Mark Black is a husband and father of three. He is also the only man in history to have completed a marathon with someone else's heart and lungs. Born with a life-threatening heart defect, Mark underwent open-heart surgery on his first day of life. He was not expected to live a long life. Mark battled his condition and its limitations for twenty-two years when his doctors informed him that time had run out. His heart was failing badly and without a rare heart and double-lung transplant, he would not survive another year.
In October 2001, Mark moved thousands of kilometers from home and was put on the transplant waiting list. After nearly a year of waiting, and time running out, by the grace of God, a donor was found. Mark received a second chance at life and has not wasted a moment because he knows exactly how precious time is. Mark's transplant is a treatment, not a cure. He continues to take medication to prevent rejection of the organs. The average lifespan of someone with his transplant is 5-10 years. It's been 16 years since Mark's transplant. He is in his 40s. It is very unlikely Mark will live to see his 50's. This is what makes his message so powerful. He lives the strategies and principles he teaches and he is filled with passion and purpose for his work precisely because he doesn't know how much more time he'll be afforded to do it.