---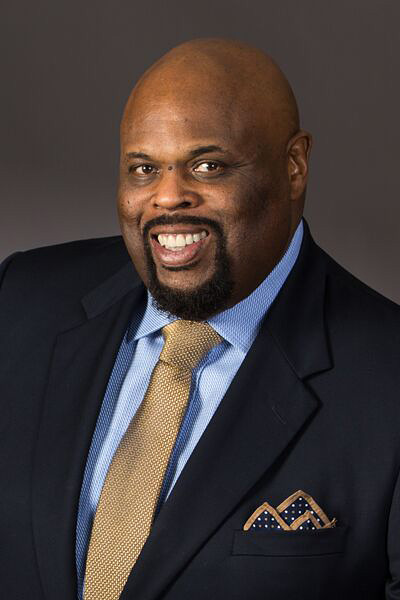 Dr. Rick Rigsby,
President & CEO Rick Rigsby Communications, Motivational Speaker, Best-Selling Author
---
Session Synopsis: Making an Impact
We live in an era of astonishing technology, instant information and rampant social networking. Despite the epidemic advances that ushered in a new millennium, cultural critics argue that society has never been more shallow in communication and more superficial in appearance. In fact, Dr. Rick Rigsby argues that for many organizations, appearance—or what he refers to as impression—has become the new corporate wardrobe.
We invite you to rediscover what is really important and meaningful—not only in your professional career but in your personal life as well. Join Dr. Rigsby as he shares the wisdom of past generations—wisdom that will inspire, motivate and empower you to make an impact rather than an impression!
---
Biography
Nearly 300 MILLION PEOPLE globally have viewed Dr. Rigsby's sensational speech in the viral video titled, "Lessons from a Third Grade Dropout."
As President and CEO of Rick Rigsby Communications, the internationally acclaimed speaker presents to the top companies worldwide. Dr. Rick is also a favorite among professional and collegiate sports organizations. Rigsby—a former award-winning professor—spent over two decades teaching at various colleges, most of those years serving at Texas A&M University. In addition to academic duties, Dr. Rigsby was hired by legendary football icon R. C. Slocum as chaplain and Life Skills coach for the Aggies football team.
A former award-winning journalist, Dr. Rigsby is a regular contributor on numerous national television and radio programs.
Inspired by a genuine conviction to help people realize their full potential, Rick Rigsby brings a combined four decades of experience and expertise to the set of How Ya Livin'? This transformative podcast encourages, inspires and challenges people at every level to dream bigger, stretch beyond comfort zones and achieve the impossible!
As Rick says, Most people I meet are asking themselves the same unrelenting question, "I wonder how great I can actually be?" What a privilege to help people make such profound discoveries!
A Wall Street Journal, USA Today and Amazon best-selling author, Dr. Rigsby's books include, Lessons From a Third Grade Dropout and Afraid to Hope.
Back to Top